PROJECT CARGO
XINHE GLOBAL LOGISTICS
XINHE SERVICE
PROJECT CARGO
Business Introduction
XINHE manages your project from start to finish when your project needs into or out of China. From the experience in China including factory moving project or new factory construction, XINHE has highest number of project cargo handling case.
Service Scope
Ocean or Air charter + OOG Land Transportation
Over dimensional and heavy-load cargo + OOG Land Transportation
Bulk vessel Service + OOG Land Transportation
RORO vessel Service + OOG Land Transportation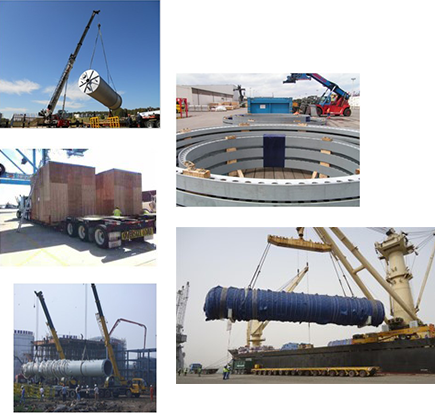 ABOUT OUR SERVICES
experience and trust
Shinhwa International Logistics is widely known for its reliability through its experience in transporting all kinds of machinery and equipment used in large-scale construction such as medium and large cargoes, various reference and power plants in China.
XINHE GLOBAL LOGISTICS
PROJECT CARGO and Heavy Cargo
Project Cargo and heavy cargo, such as large-scale production facilities and construction-related equipment according to the customer's PROJECT construction plan, are collectively entrusted with transportation planning and local customs clearance. Contributes to reducing logistics costs.
In addition, we provide upgraded services from the shipping area to the job-site by linking a worldwide network with rich experience and professional manpower.
01

Project Cargo Task Force team formation

02

Establishment of batch transportation business system between global networks

03

Expansion of Heavy-Lit Carrier and Bulk Carrier Space

04

Job-Site Customs Clearance and Delivery by Speacial Equipment
ABOUT OUR SERVICES
Service Advantages and Benefits
#step1

Planning and analysis of transportation business

#step2

Handling charter services for sea and air cargo

#step3

Periodically provide a status report for each stage of cargo transportation

#step4

Control and follow-up management of bulk transportation from the point of shipment to final destination and the entire transportation period